Travelling by bus is part of millions of people's daily life all over the world. So, bus stops are essential in any town or city. 8 architects from several countries have participated in the initiative to design the most beautiful, creative and modern bus stops in the world.
These bus stops have been placed in Krumbach, a little village in Austria. Its landscapes are wonderful and it is worth visiting them. The purpose of this initiative is to enjoy from the beginning of the bus journey to the end, making the excursion a unique experience the traveller will never forget.
Krumbach is a tiny village of only 1000 inhabitants. Their authorities intend to attract tourists' attention and encourage them to come and see all amazing places and landscapes Krumbach have. The architects worked free and in return they have spent some free days in this marvellous site.
Here you are some examples of these beautiful bus stops
1. The first bus stop is built with local oak wood. It looks like a rustic wood shelter!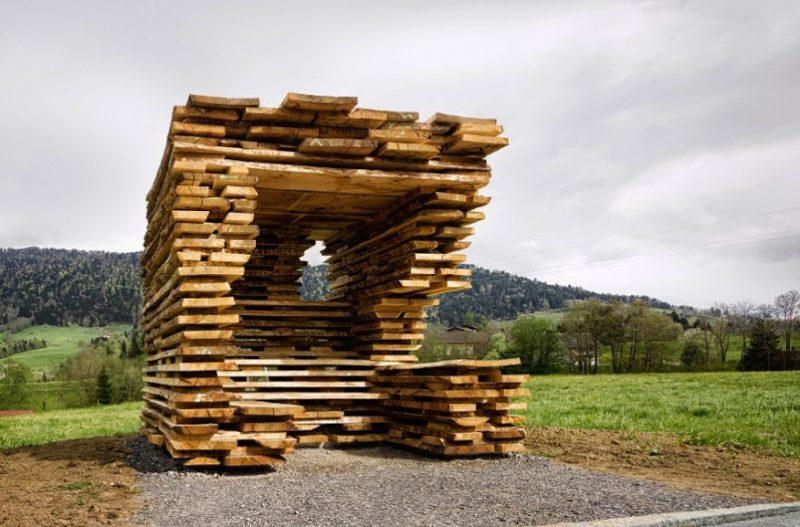 2. Sou Fujimoto is the japanese architect who designed this creative bus stop. It was built with steel bars and some convenient stairs lead us to the top of the bus stop to enjoy the landscape while you are waiting the bus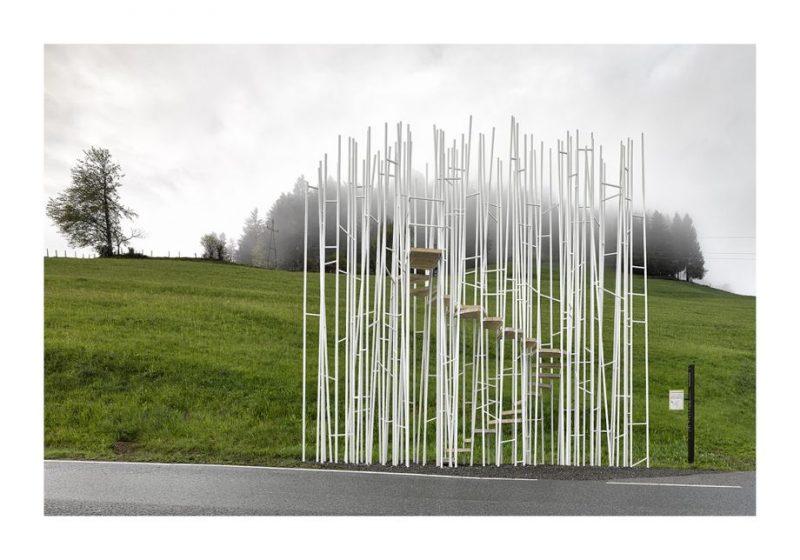 3. The Chinese Wang Shu and Lu Wenyu designed a wood shelter where you can see the landscape in a stylised way. Using a camera obscura, as a basis, you can see the mountains lit up by the sun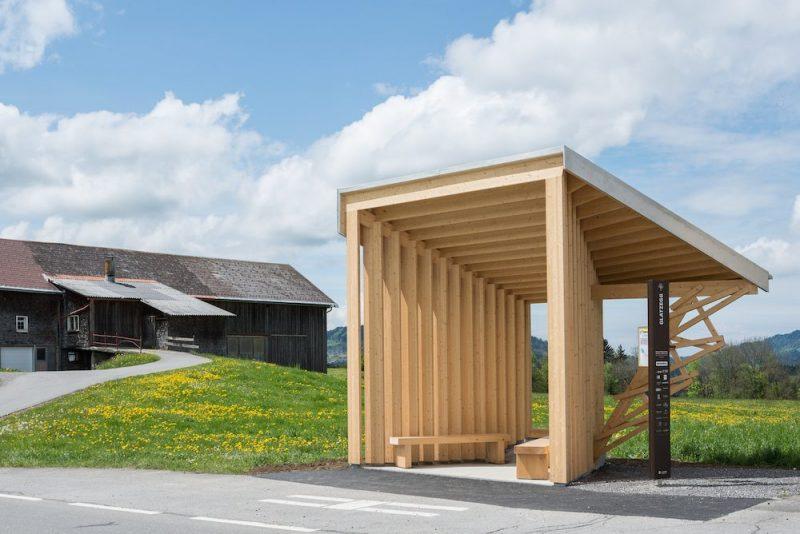 .
4. Smiljan Radic's bus stop seeks to communicate familiarity. It is just like a room in a transparent home. You will only find inside two chairs to wait for the bus. It is a domestic environment surrounded by nature.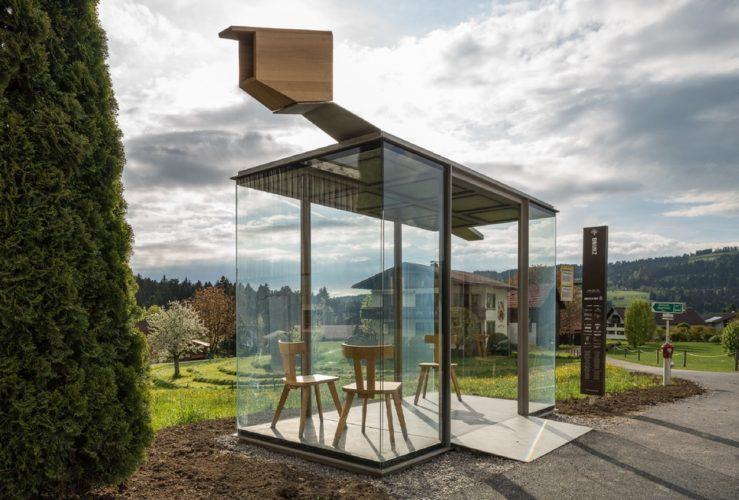 5. The Belgian mountains in his home country inspired to Vylder Vinck Taillieur. He created an angled bus stop quite similar to a mountain.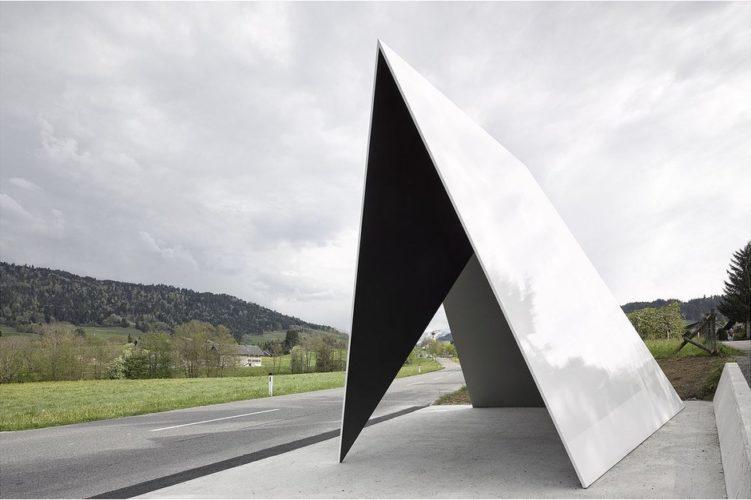 6. If you like sports, you'll enjoy this creative bus stop. It was designed by Rintala Eggertsson next to a tennis court. So, you can wait for you bus while you are watching a tennis match. Great idea!!!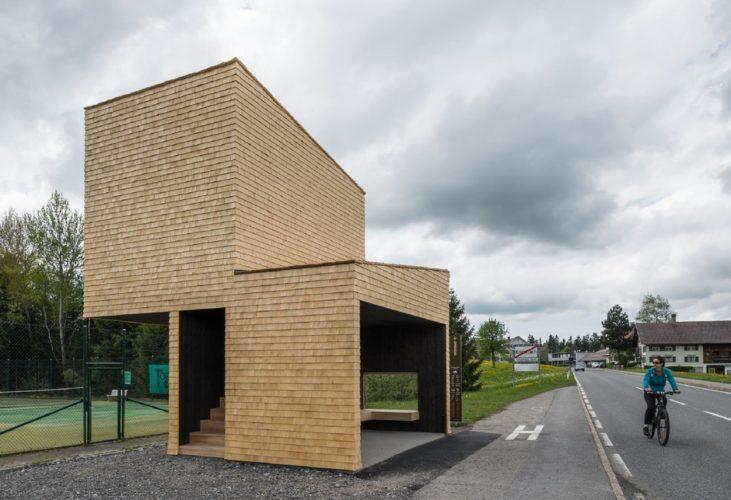 And finally, Alexander Brodsky thought about a tower-bus stop where people can enjoy the wonderful sights on top.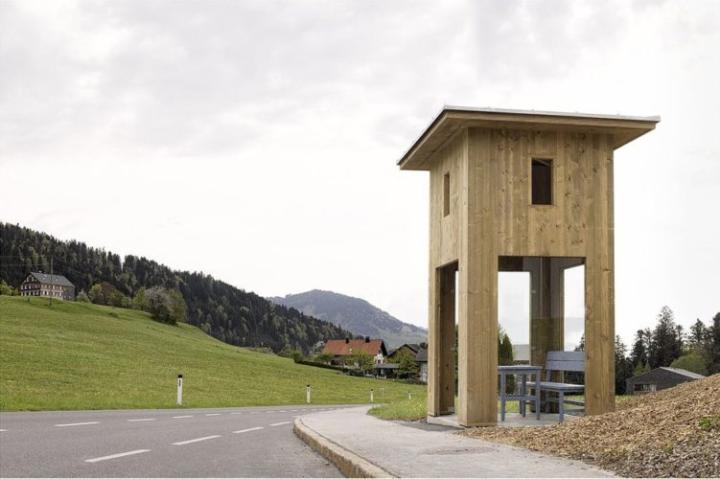 Waiting for your bus and enjoying the amazing landscapes of the surroundings will turn your bus journey into an extraordinary experience.